As his popular Leadership Podcast series continues, veteran Life.Church Pastor Craig Groeschel offers a guest who shares valuable ideas for businesses than can also be useful for individuals.
Groeschel says, "If you find yourself overwhelmed by the tasks, pace, and urgency of the modern workplace, Juliet Funt is here to help. She's a business consultant and a "warrior against reactive busy-ness," and she's also my friend. I respect Juliet and her work so much because she helps free people from the prison of constant panic at work."
Juliet Funt is CEO of WhiteSpace At Work and also the daughter of the late Allen Funt, creator and host of the historic Candid Camera TV show.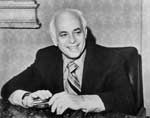 Video podcast is below